Invention Help
Invention Help
Do you have an idea you would like to explore turning into a product or process?  We can help.
Titan Research Group works with individuals and corporations from research and brand strategy, to prototype, product engineering, supply chain, manufacturing readiness and finally product launch.
TRG can provide a one-stop shop, or focus on a stage of your product development process. For example, TRG can do:
RESEARCH
Market & Trend research
Competitor analysis
Technology insights
User studies
DISCOVERY
Identify goals
Identify competitive design opportunities
Concept development and ergonomics
Brand design and language
DEVELOPMENT
Prototyping and testing
UX/ UI design
Software design and development (MVP or full scale system)
Architecture and system integration
PRODUCTION
Design for manufacturability
Supply chain identification and management including contracts and negotiations
Production inspection services by qualified engineers and authorized inspectors
Product launch
Submission of your idea?
To submit an idea please review and fill out the attached document and we will get back to you as soon as possible. You may also book a meeting to discuss in addition to filling out the document.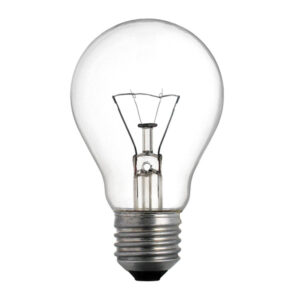 Book a meeting
Or contact by
Idea Submission form:
I (listed below) would like to submit to Titan Research Group ("TRG") an invention, information, product or an idea (collectively "Idea") for TRG's consideration.  I briefly describe the Idea below.
The submission of my Idea to TRG is entirely voluntary. I understand that TRG may be working on the same or similar Idea, that it may already know of such Idea from other sources or that it may simply wish to develop this (or a similar Idea) on its own. In return for TRG's review and consideration of my Idea, I acknowledge that I have read, understand and agree to the terms enumerated below, and further agree that these terms shall apply to any additional material previously or later submitted, until such time as we otherwise agree in writing:
1. The Idea represents my own original work. I have all necessary rights to disclose the Idea to TRG. In so doing, I am not violating the rights of any third party and I know of no other individual or entity whose rights will be infringed upon by TRG's review and/or use of the Idea.
2. I UNDERSTAND THAT DISCLOSURE OF MY IDEA TO TRG DOES NOT ESTABLISH A CONFIDENTIAL RELATIONSHIP OR OBLIGATE TRG TO TREAT THE IDEA (OR ANY RELATED MATERIALS) AS SECRET OR CONFIDENTIAL.
3. I UNDERSTAND THAT TRG HAS NO OBLIGATION, EITHER EXPRESS OR IMPLIED, TO USE MY IDEA AND THAT NO COMPENSATION IS DUE TO ME FOR ANY INADVERTENT OR INTENTIONAL USE OF THAT IDEA, RELATED IDEAS OR IDEAS DERIVED FROM MY IDEA. IN THE ABSENCE OF A SEPARATE FORMAL CONTRACT, MY RIGHTS SHALL BE LIMITED TO THOSE EXISTING UNDER THE PATENT LAWS OF THE UNITED STATES.
4. TRG will give this submission such consideration as is warranted by its sole judgement. TRG review of my idea shall not be construed as any recognition of the novelty or originality of the Idea. TRG is not obligated to give reasons for rejecting my submission or to reveal TRG's activities that are related to the subject matter of the submitted Idea.
5. Materials submitted to TRG may not be returned. I understand that I should retain the original or a copy of all information, prototypes, data and other materials submitted since TRG is not obligated to return any materials and does not assume any responsibility for their loss or damage.
6. If my idea is the subject of a pending or issued patent, I have disclosed or will disclose the act to TRG. To the extent I hold a patent in the submitted Idea. TRG acknowledges that no license under any patent is herein granted to TRG. Any license to use a patented Idea shall be in the form of a written contract, in which event TRG obligations shall be only those expressed in such contract.
7. Neither the discussion or negotiations between TRG and I relating to the possible purchase or license of the Idea, nor the making of any offer for the purchase or license of the Idea, shall prejudice TRG in any way, or be construed as recognition of the novelty, originality or value of the submitted Idea.
8. I agree that, except to the extent this Agreement is superseded by a subsequent agreement in writing. I have waived any potential claims against TRG or any of its subsidiaries with respect to the Idea, with the sole exception of my right to bring a claim of patent infringement.