Our Results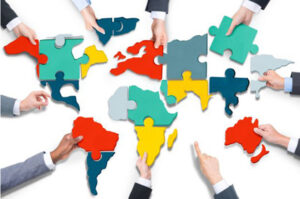 Bill has been involved in industrial piping design, engineering and construction since 1965. Positions have included design engineer, piping design instructor, project engineer, project supervisor, piping department supervisor, engineering manager, and president of W. M. Huitt Co. a piping consulting firm founded in 1987.
His experience covers both the engineering and construction fields and crosses industry lines to include petroleum refining, chemical, petrochemical, pharmaceutical, bioprocessing, pulp & paper, nuclear power, biofuel, and coal gasification. He has written numerous specifications, guidelines, papers, and magazine articles on the topic of piping design and engineering, as well as a 544 page hardcover book titled "Bioprocessing Piping and Equipment Design – a Companion Guide to the ASME BPE Standard."
Bill is a past member of ISPE (International Society of Pharmaceutical Engineers) where he was a member of the Task Group on ISPE Water and Steam Systems – Baseline Guide Chapter 10 Rouge and Stainless Steel, CSI (Construction Specifications Institute) and ASME (American Society of Mechanical Engineers). He is a member of the B31.3 Section Committee and Chairs Subgroup H on High Purity Piping, a member of four ASME-BPE subcommittees and several Task Groups, ASME Board on Conformity Assessment for BPE Certification where he serves as Vice Chair, a member of the API (American Petroleum Institute) Task Group for RP-2611, he serves additionally on two corporate specification review boards, and was on the Advisory Board for ChemInnovations 2010 through 2012 a multi-industry Conference & Exposition sponsored by Chemical Engineering magazine.
B&B Consulting has worked across the border with TRG to assist manufacturers to comply to the standards that most modern products have to meet such as:
US Certification
Canadian Certification
ATEX Certification
IECEX Certification
NSF Certification
TRG works with B&B Consulting to assist in getting your product(s) evaluated and approved by a Nationally Recognized Testing Laboratory (NRTL). and/or Notified Body (NoBo.), safety authorities and others. B&B Consulting has teamed up with TRG to provide non-NRTL testing associated with many facets of the above standards our of TRG's lab affiliates in Mississauga, Ontario Canada.
Agencies B&B Works With:
Shanghai SICE Inspection and Testing Technology Co., Ltd has worked with TRG for over 3 years. Sice is a leading product certification and testing service company in China. Sice's service scope covers machinery, pressure equipment, photovoltaic modules and their components, solar water heaters, lithium batteries and other major fields. Sice provides product certification and testing services, and provides companies with related products such as IEC & ISO, Europe, Russia and South Africa. Training and consulting services. As a leading technical service provider in the industry, we have the responsibility to help export companies understand the product-related requirements of the target market and ensure product quality, safety and operability when entering the international market. SICE has been an invaluable partner in China helping with full process audits and QA tracking from the point of raw material arrival to final production, packaging, local transport and shipping, Sice has had our back for years and ensures high quality, undamaged, and authentic goods are delivered, every time.